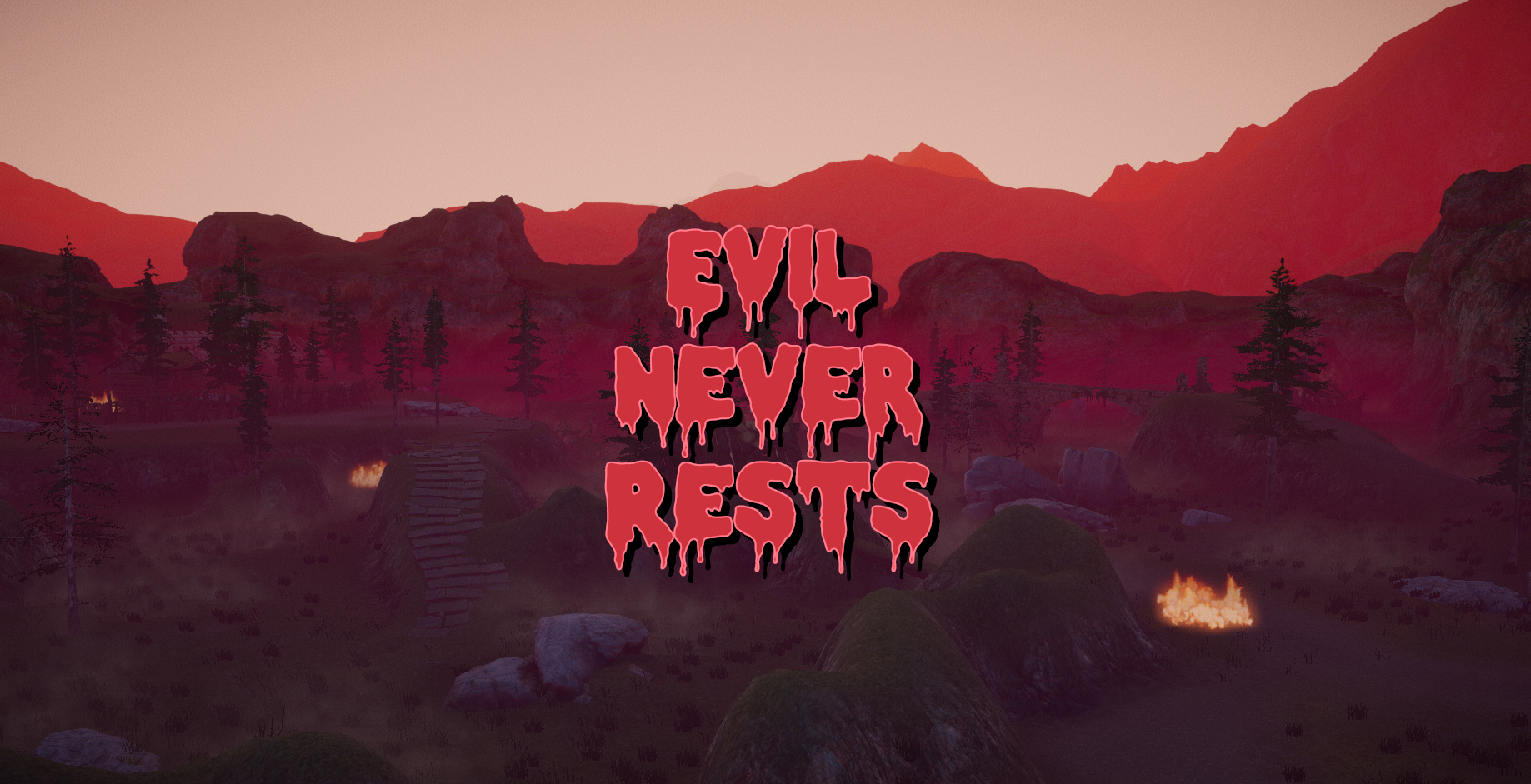 Evil Never Rests
Finally Finish Something Jam Update
---
Major update for Finally Finish Something Jam 2019! Some of the new features:
Ragdoll physics for the creature.
Able to stop and pick up a stone that you can then use to throw at the creature to slow it down.
Variable height terrain (bridges, hills, etc). The creature can jump now.
Graphics overhaul.
Fatigue now updates on a curve while resting (was linear before).
You can jump!
Visual effects for when fatigue gets too high (double vision, blur, etc).
New sound effects and ambient audio.
A special area that will clear your fatigue without you having to rest. Where is it?
Improved controls.
Better how to play screen.
Lots of little gameplay tweaks.
Mac OS version is coming soon!
Files
Evil Never Rests [Windows].zip
680 MB
Jan 11, 2019